Immersive 3-Week Summer Program for 2023
Learn how high-performance building design and construction principles contribute to a more sustainable, more efficient, and healthier built environment.
Dates: June 4–24, 2023
Times: Monday–Friday, 9:00 a.m.– 2:00 p.m.
Location: Penn State Center Pittsburgh, Energy Innovation Center, 1435 Bedford Ave, Pittsburgh, PA
First- and second-year university students are invited to spend three weeks in Pittsburgh for a cross-cultural educational program with students from Northern Ireland. Through a combination of lectures from high-performance building experts, hands-on activities, and site visits, students will learn the latest in high-performance building design. They will better understand how these design and construction principles make buildings more sustainable, more efficient, and healthier for people and how to help tackle the built environment's significant contribution to climate change. Upon completion of the camp, attendees will be primed for future Passive House certification. This program is a joint initiative of the Penn State Global Building Network, Penn State Center Pittsburgh, and Northern Ireland's South West College.
Is This Program Right for You?
Are you a first- or second-year architecture or engineering student?
Are you curious about high-performance building standards and features?
Are you interested in exploring Pittsburgh?
Do you want a cultural experience with instructors and students from Northern Ireland?
Summer Program Includes:
In-class and hands-on instruction at the Energy Innovation Center
Living in and exploring Pittsburgh
Breakfast and lunch on program days
Touring local high-performance buildings
Preparation for future Passive House professional certification
Location
Students will live and learn in the heart of downtown Pittsburgh, taking classes at the LEED Platinum Energy Innovation Center and touring local high-performance buildings and sites. Field trips include: Fallingwater, Kentuck Knob, Phipps Center for Sustainable Landscapes, Frick Environmental Center, Tree Pittsburgh, Children's Museum of Pittsburgh MuseumLab, and more.
Breakfast and lunch will be provided as part of the program, and students will have ample time to explore all that the city has to offer. Students also have the option of living at Penn Commons, alongside students from South West College. Contact us for more details and costs.
Cost
$900 (includes breakfast and lunch Monday–Friday, PRT Transit pass, and field trips)
Application Deadline: April 28, 2023
Acceptance to the Program: If you are accepted into the program, your registration and full payment is due no later than Friday, May 12.
Last Year's Program Highlights
Last summer, students from South West College, Northern Ireland, joined Penn State students in Pittsburgh to learn best practices in energy efficient design during the High-Performance Building Summer Camp. Read more about last year's experience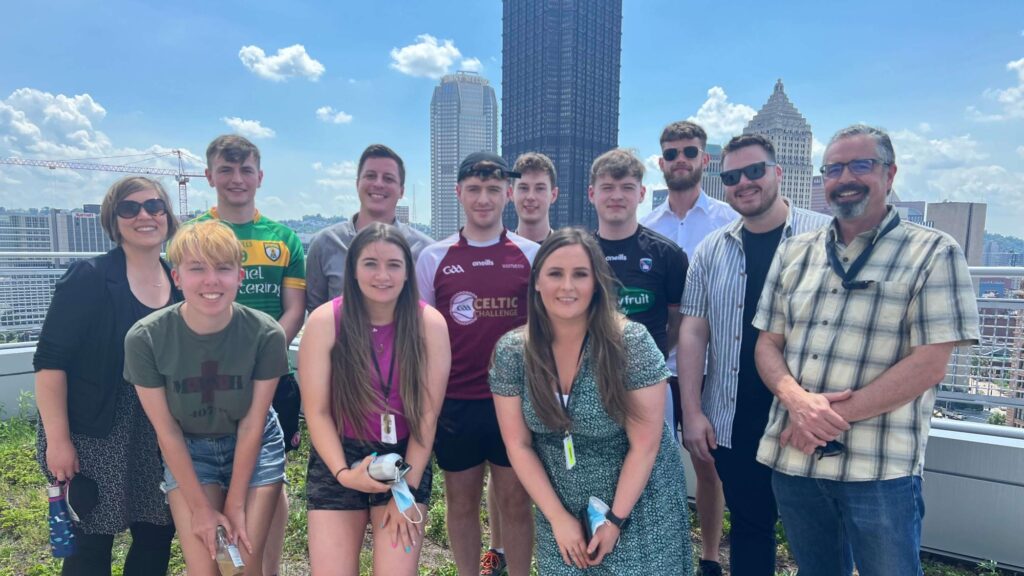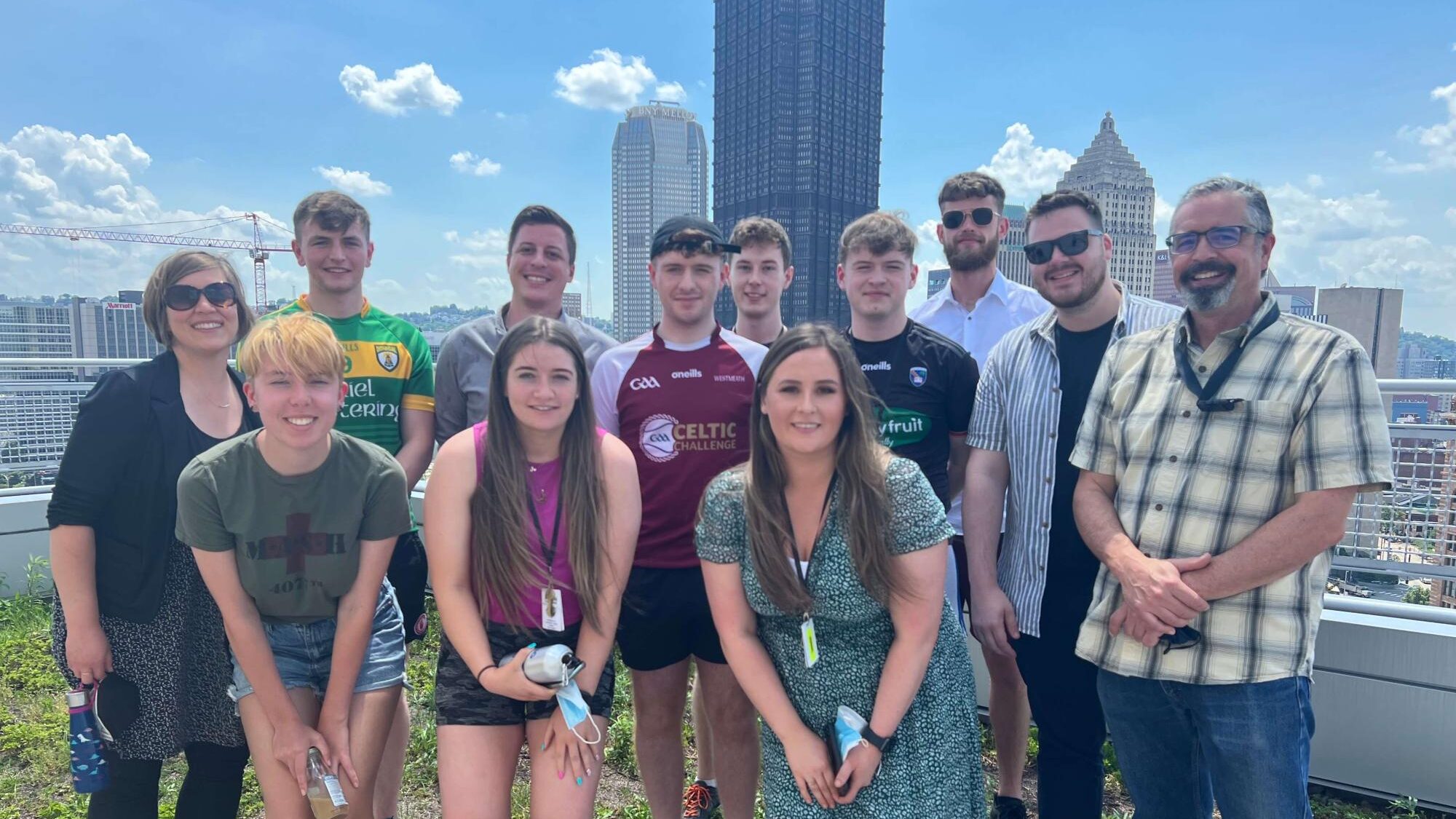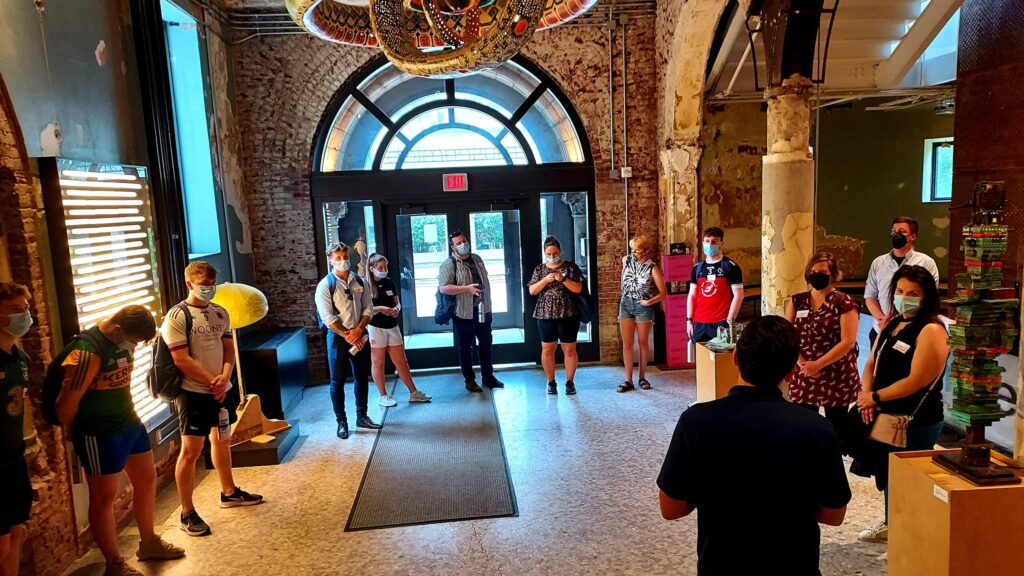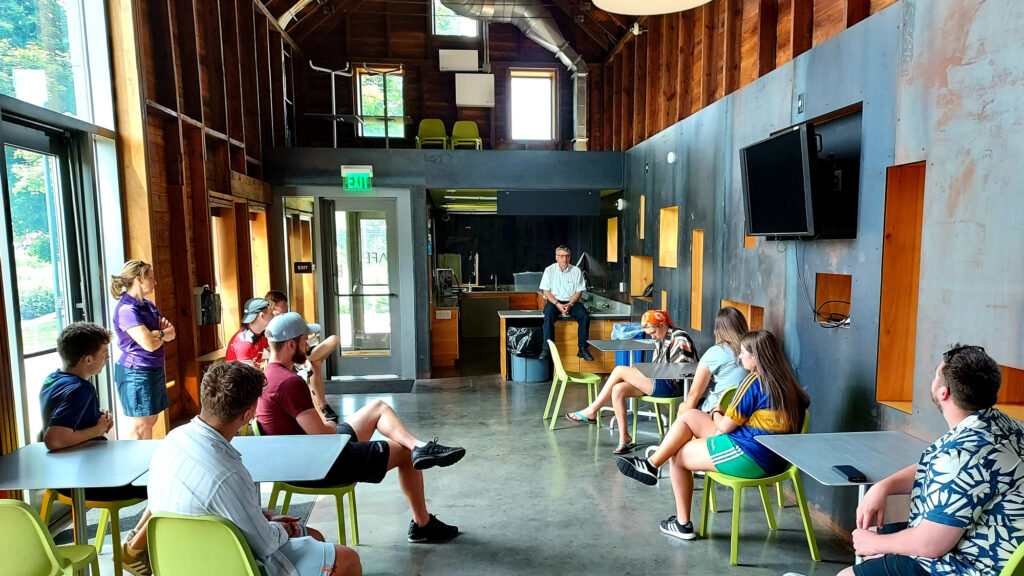 Student Application
Application Deadline: April 28, 2023
The application deadline has expired.