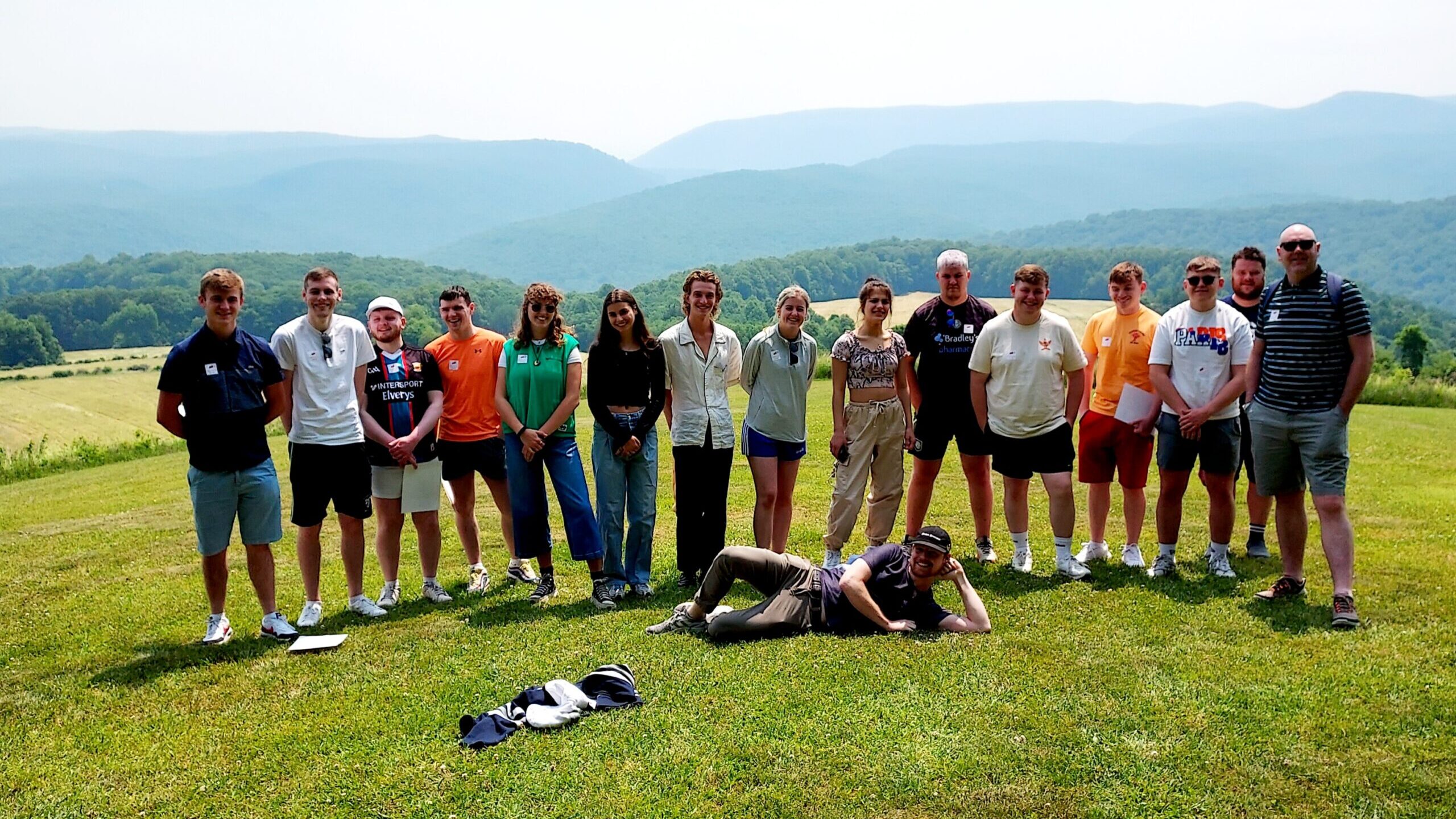 In June, 10 students from South West College in Northern Ireland spent three weeks in Pittsburgh learning about sustainable building design through the Penn State High-Performance Building Summer Program. They are the second cohort of students to complete the program, which primes participants for future Passive House certification. Students were also joined by three instructors from the college.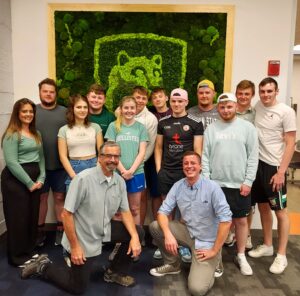 The program is hosted at the Penn State Center Pittsburgh and includes class lectures and discussions, field trips to local sites, and interaction with industry professionals. The goal of the program is to instruct students about the elements of high-performance building design and making buildings more sustainable, more efficient, and healthier for people.
"Students in this program are getting a targeted crash course on what goes into making a building truly sustainable — no matter if that's in Pittsburgh or Northern Ireland," said Tom Bartnik, director of Penn State Center Pittsburgh. "They'll be able to walk away with a better understanding of building design and how they can use this knowledge to help tackle the built environment's significant contribution to climate change across the globe and greatly reduce energy costs at the individual building level."
Throughout the three weeks, students talked about how buildings and construction contribute to CO2 emissions, principles of Passive Housing, efficient materials, air-tight installation practices, and sustainable building design. They also explored differences between buildings in Northern Ireland and the United States and sketched profiles of sustainable houses.
The group also had the opportunity to visit some of the greenest buildings in the world — located right here in Pittsburgh — plus Frank Lloyd Wright's iconic Fallingwater and Kentuck Knob. Some of the sites they toured:
Center for Sustainable Landscapes (CSL) at Phipps Conservatory and Botanical Gardens
Frick Environmental Center
Tree Pittsburgh
Chatham University Eden Hall Campus
Robert L. Preger Intelligent Workplace (IW) at Carnegie Mellon University
Carnegie Library of Pittsburgh – Carrick (the first Passive House library in North America)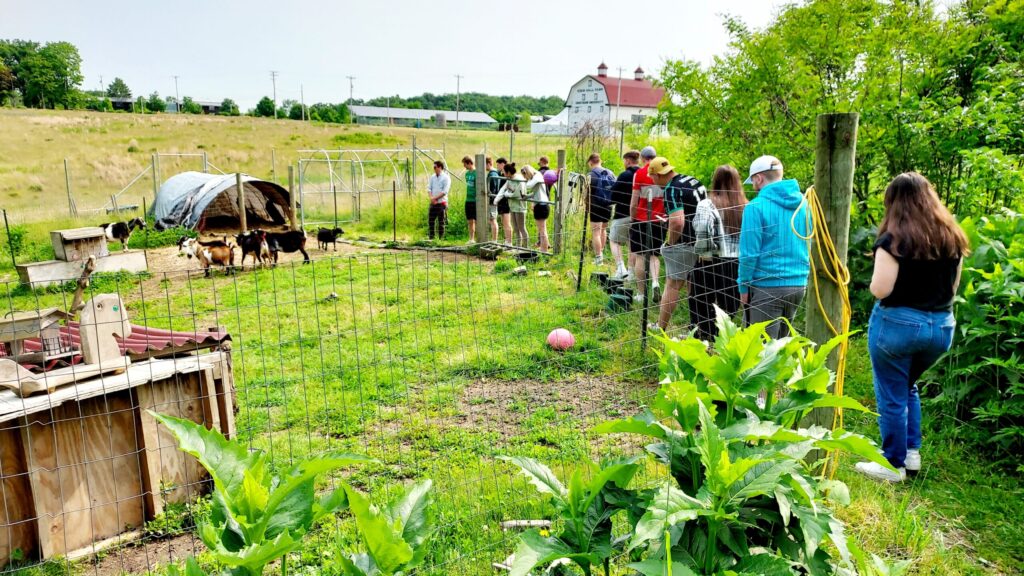 On one of the days of the program, students got into groups and went on self-guided walking tours created by Pittsburgh History and Landmarks Foundation, visiting areas like the Fourth Avenue Historic District, Gateway Center, Grant Street and Mellon Square, Market Square, and Penn-Liberty Cultural District. They observed the style and construction of several buildings and structures, including PPG Place, Gateway Station, Point State Park, U.S. Steel Tower, Market Square Place, Union Trust Building, and more. After the tour, they shared photos and findings of the tours with the rest of the students.
No trip to Pittsburgh would be complete without getting to experience some of the city's cultural sites and activities. For the full three weeks of the program, students and instructors lived in downtown Pittsburgh and explored the city and surrounding neighborhoods, checking out places like the Pittsburgh Zoo & Aquarium, Carnegie Science Center, Randyland, and Kennywood. The group also had the opportunity to join Penn State students from the City Semester Pittsburgh program for a Pittsburgh Pirates 14-7 win, to observe a new sport and a beautiful view at PNC Park followed by a classic Pittsburgh fireworks show.
During the final week of the program, students split into groups and worked on a project to design a small multi-functional community building in Allegheny Commons Park, which prioritizes energy efficiency and sustainability while integrating the park's historical and environmental contexts. The project included a site analysis; conceptual design drawings depicting the building's form, layout, and integration within the park; architectural drawings, including floor plans and elevations; and a model using cardboard materials to showcase the design. Check out some of the final products:
The program is open to students in South West College's Turing Scheme program as well as Penn State students interested in engineering, construction, architecture, and design. Visit our High-Performance Summer Building Program page to learn more about the program and stay tuned for info about next year's program.