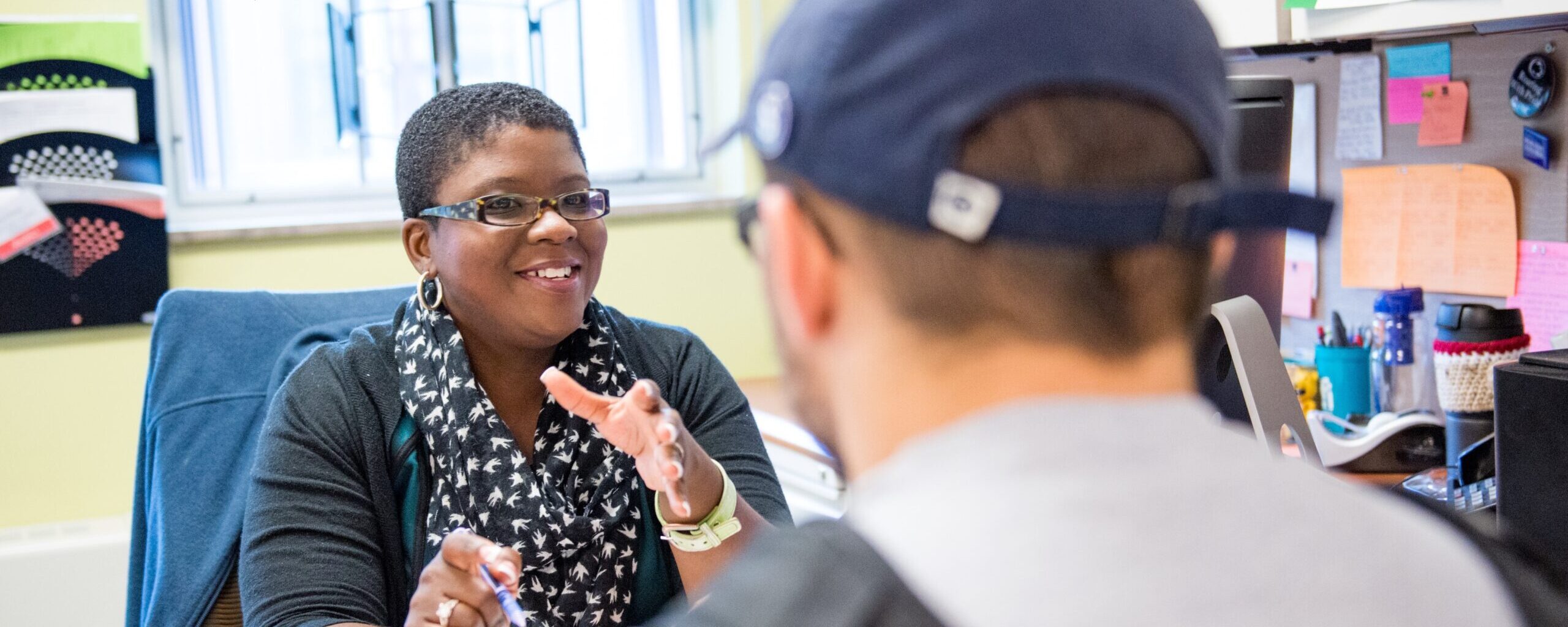 Collaborating with faculty to engage communities in mutual learning, discovery, and positive impact
Penn State Center Pittsburgh's long-standing relationships with community partners and collaborators enable us to connect faculty and students with projects and research in an urban setting that have meaningful impact at the local level. Working with Penn State faculty and students, we help to address community challenges in a transformative way, all the while encouraging collaboration across multiple community sectors and Penn State academic units.
Penn State faculty have the opportunity to collaborate with Penn State Center Pittsburgh to apply their work to enriching the lives of those who live and work in the Pittsburgh region.
Opportunities for Faculty:
Engaged Scholarship
Engaged Scholarship is out-of-classroom, real-world learning, projects, and research that students undertake, often in service of their local community. We collaborate with Penn State faculty on finding these connections with community leaders and residents to address and support their challenges and programs.
Learn more about Engaged Scholarship
Urban Research
Pittsburgh's urban environment offers a dynamic setting and presents unique opportunities for learning that faculty and students are unable to experience at most Penn State campuses, including University Park. Penn State Center Pittsburgh exemplifies Penn State's land-grant mission to leverage research and study for community problem solving by helping our faculty and students to work on projects that benefit the Pittsburgh area. Our staff's in-depth knowledge of the Pittsburgh region and our relationships with local communities and organizations can connect Penn State faculty to urban research opportunities and experiences that most would not be able to access without our participation.
There are generally two ways Penn State Center can work with faculty. The first method of engagement starts with a faculty research project or a research proposal that could benefit from work in Pittsburgh. We coordinate between faculty and community connections to implement local research. The second method of engagement begins with a request from the local community for assistance in addressing a specific problem or issue. The Center then reaches out through our connections at Penn State colleges, campuses, and institutes to explore options for how these opportunities may fit within the work and interests of faculty.
Symposiums and Forums
Penn State Center Pittsburgh hosts a number of events for the benefit of the community throughout the year. These symposiums and forums offer our neighbors the chance to visit the Center and to participate in group presentations, discussions, and learning experiences led by Penn State faculty and staff. This programming is just one more way the Center demonstrates its commitment to the Pittsburgh region and its residents.