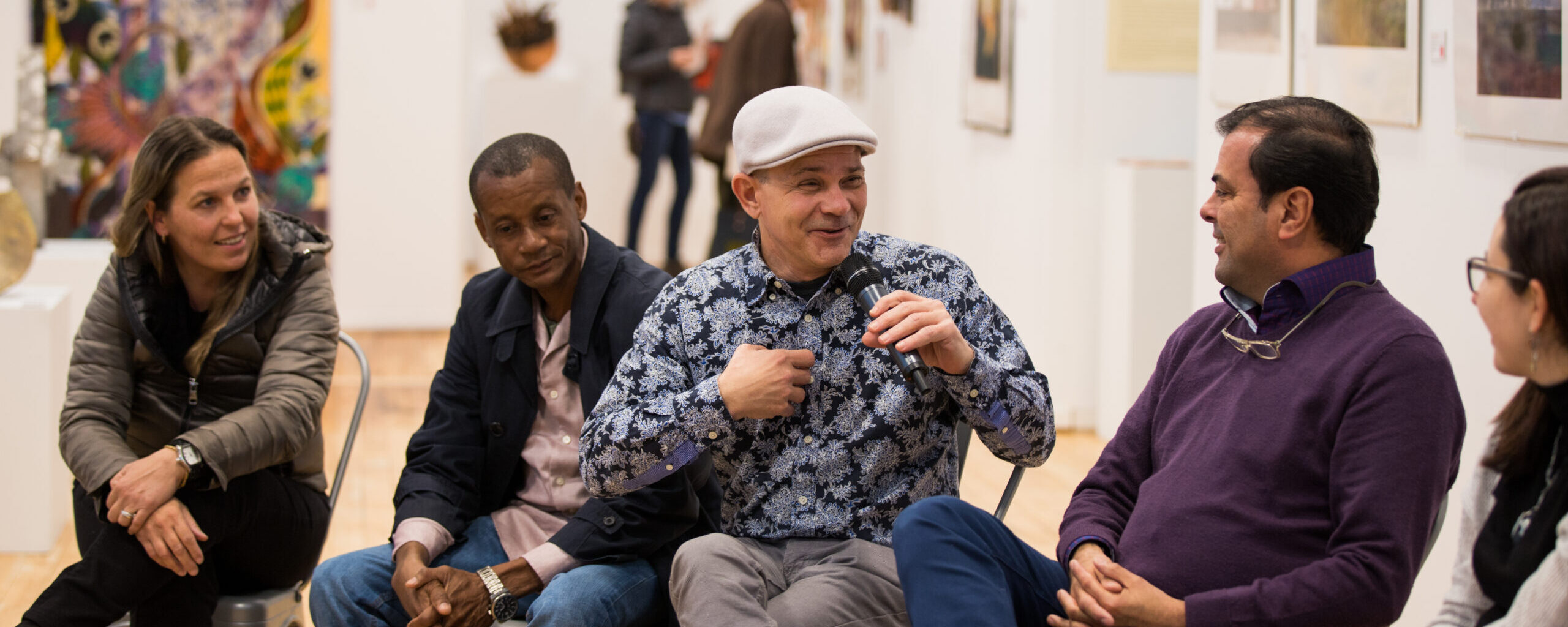 At Penn State Center Pittsburgh, we create opportunities for mutually beneficial campus to community connections. By providing a bridge between the Pittsburgh region and Penn State's extensive resources – including students, faculty, staff and programs – we work to address local issues and support sustainable neighborhoods and communities.
We also hold a variety of noncredit training programs, including workshops, seminars, tours, and special presentations.
Opportunities for Community Members and Local Professionals: 
National Green Infrastructure Certification Program (NGICP)
NGICP is a 35-hour program taught by Penn State Center Pittsburgh to educate local practitioners on the ecological and economic benefits and challenges of installing and maintaining successful green infrastructure in the region. The course is open to all industry professionals looking to learn more about green infrastructure in Pittsburgh.
Community Engagement and Continuing Education
Penn State Center Pittsburgh partners with many local organizations and institutions to offer community engagement and continuing education opportunities. These initiatives include place-based workshops to promote best practices and positive community impact.
Special Events
We often help to plan and host special events at the Center, films, exhibits, networking, and tours. In the past, we have hosted: WPSU film screenings and panel discussions for films Managing Risk in a Changing Climate and Water Blues Green Solutions; the Poetry in Diversity art exhibit (with Pittsburgh-Mantazas Sister Cities); the SPACE Gallery (Penn State pop-up exhibit); and the Pittsburgh East End Solar Tour on Bicycle (with PEC's Pittsburgh Solar Tour)
City Semester Pittsburgh
City Semester Pittsburgh is a unique learning experience for Penn State students of all majors and backgrounds who would like spend a semester learning about sustainability in Pittsburgh's urban setting. Local organizations can apply to be a community partner in the program and host a student internship or provide fellowship funds to support student activities.
Learn more about City Semester Pittsburgh
Support Penn State Center Pittsburgh
Support from community partners comes in many forms. Funding contributions are used to support the Center's activities and students through fellowships, grants, and stipends.