You've heard all about their time with the City Semester Pittsburgh program, now catch up with some of our alums and find out what they've been up to since they completed the program and how City Semester has impacted their future so far.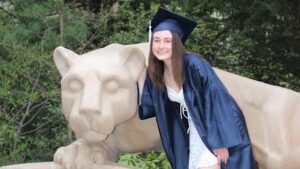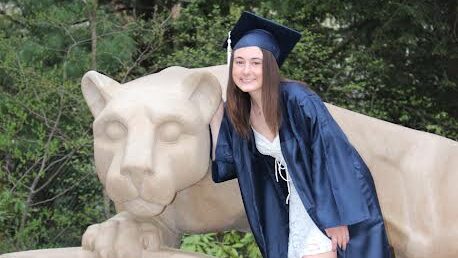 Name: Riley Glancy
Year Graduated: 2021
Degree: Environmental Resource Management
City Semester Date: Spring 2021
Internship Partner: Breathe Project
Where You Are Now
Riley is a graduate student and graduate research assistant at University of Michigan School for Environment and Sustainability (SEAS).
What kind of work do you do?
At UMich, I am specializing in ecosystem science and management along with geospatial data sciences. I also work as a graduate research assistant in an environmental spatial analysis lab, where I am using GIS and remote sensing data to assess diverse farming systems in Puerto Rico. Instead of requiring a typical thesis, SEAS pairs students with clients all over the world to participate in a master's project. My project is focused on researching the feasibility of reintroducing beavers to a watershed in Homer, Alaska with hopes to mitigate the impacts from climate change drying out major peatlands. Beavers are ecosystem engineers and can impact landscapes at much larger scales. My team is assessing the habitat suitability of the area and whether this project is possible and what the outcomes may be.
What does your day-to-day look like?
I wake up and immediately feed my bearded dragon Dino (Dee-no). Most of the work I do is very collaborative, so I am always in the Dana Building or meeting up with other students around Ann Arbor. Classes at UMich are 1.5 hours long (Phew!), so a lot of my time is really spent on campus, in a classroom, or in a laboratory. My roomies and I like to watch ghost shows at night and talk about really fun nerdy stuff and laugh at memes like this: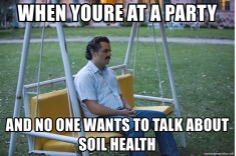 What is your biggest professional accomplishment so far?
So far, I would say my acceptance to UMich — but also graduating from Penn State was huge for me.
Your Time with City Semester
What was the biggest thing you learned during your time with City Semester?
I learned how resilient and hardworking the city of Pittsburgh is — and the people behind the scenes making it happen. I was introduced to an unbelievable community full of people who are strongly passionate about making Pittsburgh a leader in sustainability. 

Which topic during the urban sustainability class did you enjoy learning about most?
I enjoyed learning about green development and the buildings around Pittsburgh that were some of the most sustainable in the world. I am originally from Pittsburgh, so it was fun to still travel to these places, even while the City Semester was all remote! I highly recommend checking them out.
How did your internship prepare you for where you are now?
I was an intern with the Breathe Project, a nonprofit organization dedicated to addressing air quality issues in Pittsburgh. This internship really helped me understand that much of the work I will be doing involves many other people and organizations. Very little are you figuring things out on your own, because sustainable solutions need to be developed collectively and everyone needs to be involved.
What advice would you give to a new student just starting with the program?
I would remind them to really use this opportunity to make new connections. The total outreach and impact between the students, the speakers, and everyone involved in those internships covers a whole lot of the city of Pittsburgh. There were some internships that had overlapping seminars or events and some people I met in my internship I would see being mentioned in newspapers or being involved with other students' internships. Everything really is connected in the city, so use this as an opportunity to dig into topics you like, ask questions, and meet awesome people!
I was introduced to an unbelievable community full of people who are strongly passionate about making Pittsburgh a leader in sustainability.
Living the Sustainable Life
When did sustainability first become important to you?
After taking BISC3 (BiSci) as a freshman at Penn State. I eventually became a TA and sustainability took over my life. At Penn State, I majored in environmental resource management (ERM). I also obtained minors in environmental engineering and watersheds and water resources. I was able to also hold the position of sustainability coordinator for Movin' On — a totally free student-run music festival that is held every year. I loved being a part of this organization and attending free music events.
What's your favorite sustainability hack/tip?
Hmm… maybe saving and upcycling most of my Trader Joe's mason jars. They have pint measurements under the label, by the way!
Fast Facts
Last book you read?
Lullaby by Chuck Palahniuk
Favorite Penn State memory?
Penn State tailgating and football games (specifically the White Out vs. Michigan in 2019)
If you were a plant/flower, what would you be?
Sunflower
Favorite Instagram account to follow?
@brightly.eco
Best Creamery ice cream flavor?
Lion S'mores
Riley can be found on Instagram and Linkedin, and she'd encourage you to check out the Instagram account for Movin' On at Penn State.
Check out the rest of our Catching up with City Semester Alums series!