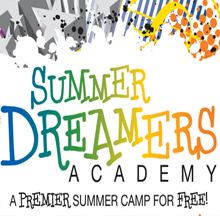 The Penn State Center presented the "Be Green, Make Green" summer school program at four Pittsburgh public school locations. Summer Dreamers targeted middle-school students' summer slump by immersing them in a highly engaging learning environment and exploring sustainability in science and technology. The students had a wide variety of experiences. They started their own urban farm, learned ways to save energy at home, built and tested a solar-powered car, designed a park, and discovered the importance of buying local foods! The students also had the opportunity to go on several field trips in the Pittsburgh area.
The youth were fortunate to have the following Penn State faculty from the College of Ag Sciences, Department of Crop and Soil Sciences, visit their sites: Dr. Marvin Hall, professor; Dr. Jack Watson, professor; Dr. Mary Ann Bruns, associate professor; Dr. Heather Karsten, associate professor; Dr. Danielle Andrews, postdoctoral researcher; Dr. Glenna Malcolm, postdoctoral researcher; Dr. Matthew Ryan, postdoctoral researcher; Kate Butler, senior lecturer; Carla Rosenfeld, doctoral candidate; Emily Woodward, doctoral candidate; and Mary Kay Lupton, project assistant. Ed Johnstonbaugh, Extension educator, Renewable Energy Development at Penn State Extension in Westmoreland County, participated, along with undergraduates Andrew Kirk and Joshua Walker.
The faculty helped students explore what is in soil, how bioenergy works, and the meaning of agroecology. Interns from Penn State and other universities lent a hand to the program as well.
At the end of the five weeks, the Dreamers had learned more about challenges facing the Earth and how they can help sustain our environment; they also had the opportunity to meet and watch science professionals in action.