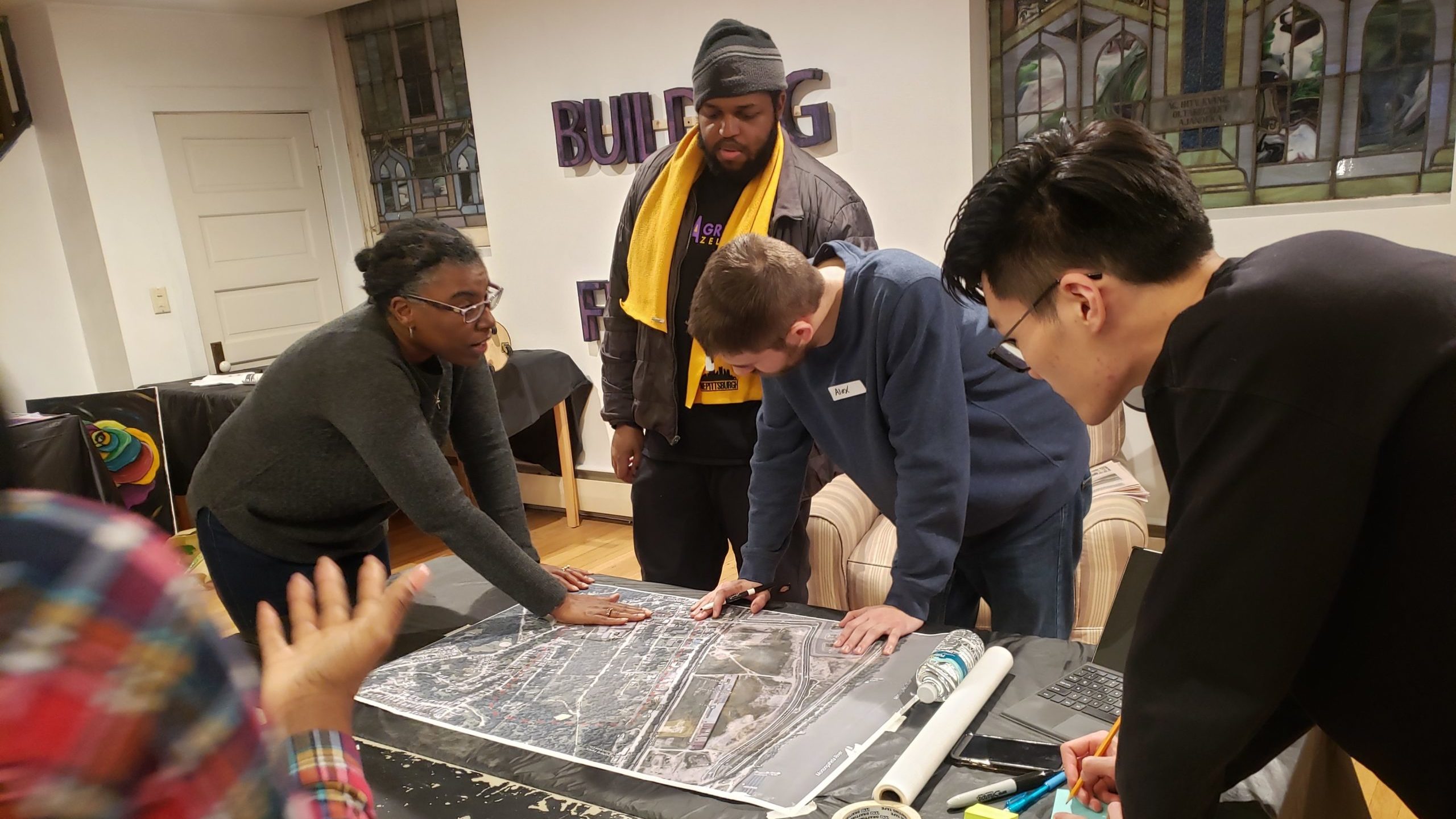 For spring semester 2020, Penn State Center Pittsburgh helped landscape architecture students from Ken Tamminga's Landscape Architecture Design and Theory V (LARCH 414) course with their Pittsburgh Studio project by connecting them to the neighborhood of Hazelwood. At the beginning of the semester, students met with residents and partner organizations to discuss the future of three sites in the community — Hazelwood Green, Southwest Hazelwood, and Gladstone to Greenway. Students collaborated on design ideas for these spaces that would promote Hazelwood's collective goals of inclusivity, restorative health, sustainability, and conviviality.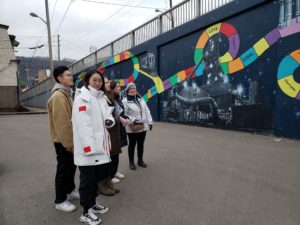 Students typically present their ideas to the community and receive valuable feedback from industry partners during an open house at the end of the semester. However, due to COVID-19 and the University's directive to conduct all activities remotely, students shared digital presentations online. Teams of students worked together to come up with ideas for each space: 
Hazelwood Green
The team's designs aimed to offer spaces that welcome the longtime residents of Hazelwood, provide them with a range of outdoor recreation opportunities, and reconnect them to the Monongahela River. Students came up with ideas for "Hazelwood on the Water," "Hazelwood to the Mon," "Preserving Place in Hazelwood," and "The Hazelwood Riverwalk." 
Southwest Hazelwood
The team identified potential areas for innovative changes to support local residents and their expressed desires for space, while adhering to the direction of improvement without displacement. Students presented "The Synthesis: Bringing the Old and New Together," "The Nature Garden: Connecting Residents to the River Through a Walkway Experience," "A Regenerative Vision for Southwest Hazelwood: A Nature-based Solution for Well-being," and "Grow with Hazelwood: A Community Park Landscape."  
Gladstone to Greenway
The team brought community involvement, education, and nature-based experiences into the neighborhood with their design ideas. The student projects included "Living Connected in Hazelwood," "A New Look at the City Steps," and "Into the Hazelwood."   
The Pittsburgh Studio was founded in 2008 and has worked with dozens of Pittsburgh communities to explore possibilities for regeneration and enhanced vitality in their neighborhoods.