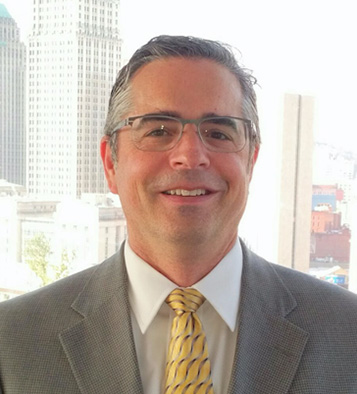 PITTSBURGH, Pa. — Thomas Bartnik is the new director of the Penn State Center Pittsburgh.
Bartnik, a certified urban planner and LEED accredited professional, has spent 25 years working in sustainable community development. Before joining the Penn State Center team, he was executive director of Pittsburgh Green Innovators and served as director of planning and design at the Design Center of Pittsburgh.
Prior to moving to the nonprofit sector, Bartnik worked as an associate and project director at Perkins Eastman, an architectural firm in Pittsburgh. He contributed to several sustainability projects including the Vision Plan for Pittsburgh Riverfronts, Green Vision for East Liberty, Growing Solar from the Hill, Garfield Neighborhood Plan, and The Energy Innovation Center — home to the Penn State Center Pittsburgh. Bartnik earned a Master of Urban Planning and Policy from the University of Illinois at Chicago and a bachelor of arts from State University of New York at Potsdam.
"Since the Penn State Center's inception in 2008, the team has done a remarkable job producing tremendous community impact while engaging nearly 900 Penn State students to help address issues concerning the Pittsburgh region," Bartnik said. "The offices at the Energy Innovation Center now offer expanded potential and I am excited to join the team and help broaden connections between Penn State and Pittsburgh communities."
Bartnik took on his new role as director in January 2017 after the previous director, Deno De Ciantis, retired.