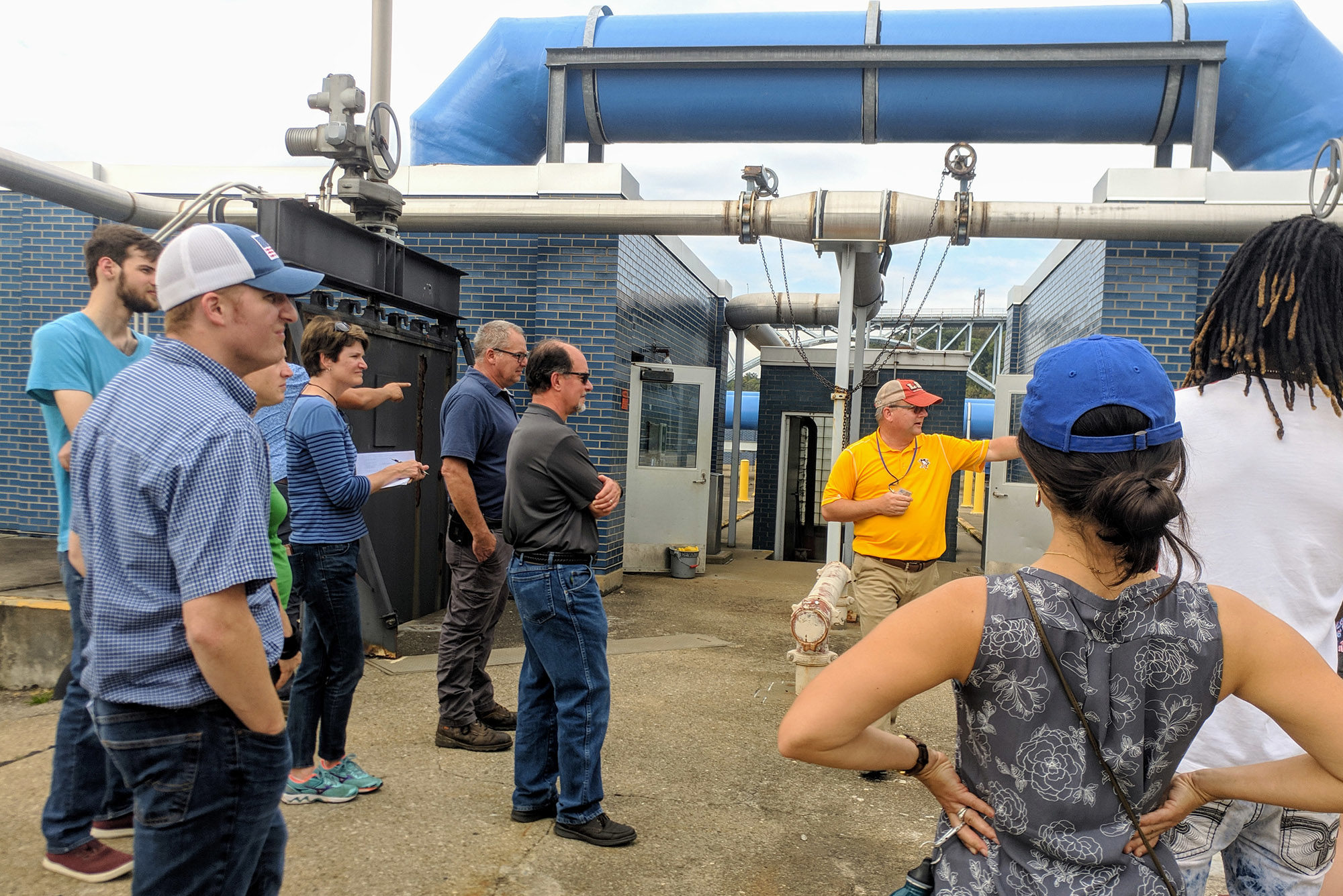 Throughout the year, Penn State Center Pittsburgh hosts the National Green Infrastructure Certification Program (NGICP) for industry professionals interested in engaging with their peers and learning more about local trends in green infrastructure. The comprehensive program covers the design, installation, inspection, and maintenance of green stormwater infrastructure relating to the Pennsylvania Best Management Practices manual and positions certified professionals for possible career advancement opportunities.
Forty-eight professionals participated in the certification program at the Center in 2019 and are now prequalified to sit for the Water Environment Federation Certification Exam.
Thomas Guentner, program manager from Landforce — a nonprofit workforce development organization that trains people who have faced a variety of barriers entering the workforce — sent his seasonal employees for certification.
"The mission of Landforce is to make investments in people while restoring land by empowering individuals with the tools, traits, and resources they will need to overcome those barriers while serving land stewardship contracts throughout the area during our seasonal programming year," said Guentner. "The Penn State Center worked with us to make the class more manageable for the nonengineering professionals and did an amazing job with tailoring the classes to meet the needs of the workforce development community."
Salaam Mangum, crew member and data coordinator for Landforce, participated in the NGICP during the fall of 2019.
"On the first day, I noticed the majority of the students had important job titles from their respective companies and assumed my classmates would automatically look down on me, but almost immediately that proved to not be the case," said Mangum. "The other students were actually impressed and receptive once they saw how much I already knew about green infrastructure by working with Landforce."
Mangum said the skills he developed through the NGICP will help him to continue to build his career.
"In the near future, I will look into taking the Water Environment Federation's certification exam and plan to get certified in pesticides and OSHA 30. Long term, I plan on getting a business degree and starting my own landscaping company."
Tom Bartnik, director of Penn State Center Pittsburgh, said the program is enabling area employers to offer professional development to their staff.
"Since piloting the NGICP locally with the Pittsburgh Water and Sewer Authority in fall 2017, we have trained nearly 150 design professionals, construction workers and public officials to confront the stormwater management challenges in the region," Bartnik said. "Our collaboration with Landforce offers a unique opportunity to enhance the workforce development skills of people participating in their program."
The five-week course is typically held at the Energy Innovation Center in Pittsburgh, including a few site visits to local projects. In 2020 and 2021, classes have been held virtually due to COVID-19 restrictions.
 Check out our NGICP page for news about upcoming classes.