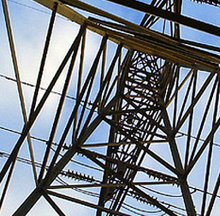 Nine utility companies in Washington, D.C., Maryland, New Jersey, Pennsylvania, and Virginia are engaged in U.S. Department of Energy Smart Grid Investment projects. These multi-state projects will improve grid efficiency and operations, reduce peak load demand, and enhance grid reliability by installing more than 12 million smart meters. Penn State was recently awarded $5 million to develop and deliver workforce education programming to support the emerging smart grid investments and markets.
The Mid-Atlantic Smart Grid Workforce Development facilities will be located at the Pittsburgh Green Innovators building and at the Philadelphia Naval Shipyard. These locations will house smart grid demonstration and testing facilities that will administer train-the-trainer and education programs in a partnership with utilities, community colleges, the International Brotherhood of Electrical Workers, National Electrical Contractors Association training centers, and other labor and industry partners.
The Penn State Center — Pittsburgh, The Penn State Center for Sustainability, and the College of Engineering worked together to secure this grant from the Department of Energy.