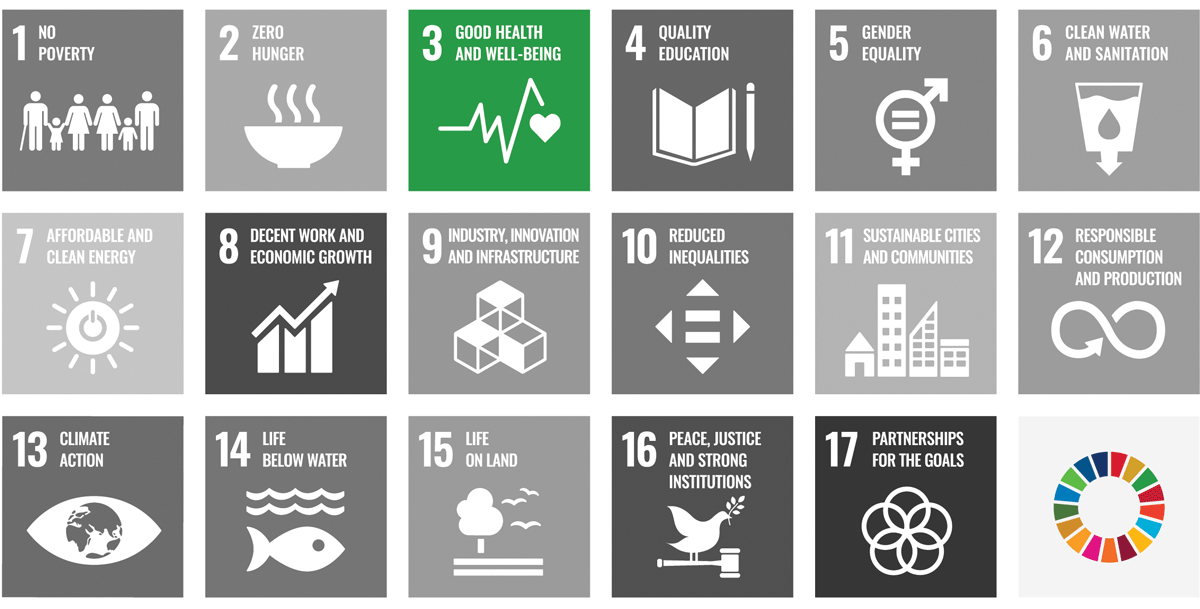 What does a more sustainable future look like in Pittsburgh? Our team will take a deeper look at each of the 17 UN Sustainable Development Goals (SDGs) developed in 2015 by the United Nations General Assembly as part of the 2030 agenda for Sustainable Development. Each of the 17 goals are interconnected and act as a blueprint for creating a better world for all.
Looking at the third UN Sustainable Development Goal — Good Health and Well-Being — it is clear that health is a major contributor to building prosperous societies and creating a better world. After all, healthy communities are closely connected to ending poverty and hunger, contributing to economic growth, providing quality education, and achieving other global priorities.
Though the world has come a long way in the past 15+ years toward reducing child mortality, improving maternal health, and tackling HIV/AIDS, tuberculosis, malaria, and other diseases, it is also clear that there is still a dire situation when it comes to health.
A few startling statistics:
African Americans have 2.3 times the infant mortality rate as non-Hispanic whites.
African American infants are four times as likely to die from complications related to low birthweight as compared to non-Hispanic white infants.
African American infants had twice the sudden infant death syndrome mortality rate as non-Hispanic whites, in 2018.
In 2018, African American mothers were twice as likely to receive late or no prenatal care as compared to non-Hispanic white mothers.
To make matters worse, when the COVID-19 pandemic hit in 2020, much of the progress toward this goal was halted. This pandemic demonstrated how unprepared much of the world was for a global health crisis, overwhelming hospitals and health systems and stretching health care workers beyond their capacity. In order to keep up with the current emergency, many initiatives for other global health issues were set aside.
As world leaders work toward getting the pandemic and health care systems under control, they can once again focus on developing healthy lifestyles, preventive measures, and modern, efficient health care for everyone.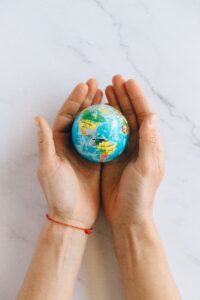 Communities and individuals can also do their part to get the world back on track with this goal:
Above all, take care of your own health and the health of your family members. Exercise often, eat healthy foods when possible, prioritize mental health, and wash your hands.
Get vaccinated! Not only does this help protect your family from preventable diseases, it also helps the community.
Be a donor — whether you're donating funds to a local organization caring for the community's health, your time at a hospital or clinic, or blood for those in need.
Advocate for better health care. Often a privilege that many take for granted, a universal health care system would provide access to quality services and safe, effective, and affordable essential medicines and vaccines for all.
Advocate for health care equity in the United State to advance 21st century care that is high-quality, safe, equitable, and high-value (see AHRQ).
Teach the next generation. Check out the UN SDG's book club picks for goal #3.
BONUS CONTENT: Did you know, in 2019, the City of Pittsburgh became the second city in the country to formally integrate the SDGs into city operations, best practices, and goals? A recent review (PDF) shows the progress the city has made in the past few years, including programs that focus on promoting health and well-being. These programs prioritize providing resources for Black communities, who suffer from a disproportionately higher rate of poor health, as well as for women, girls, and trans and gender-diverse people.
Check out the rest of our blog posts on UN Sustainable Development Goals