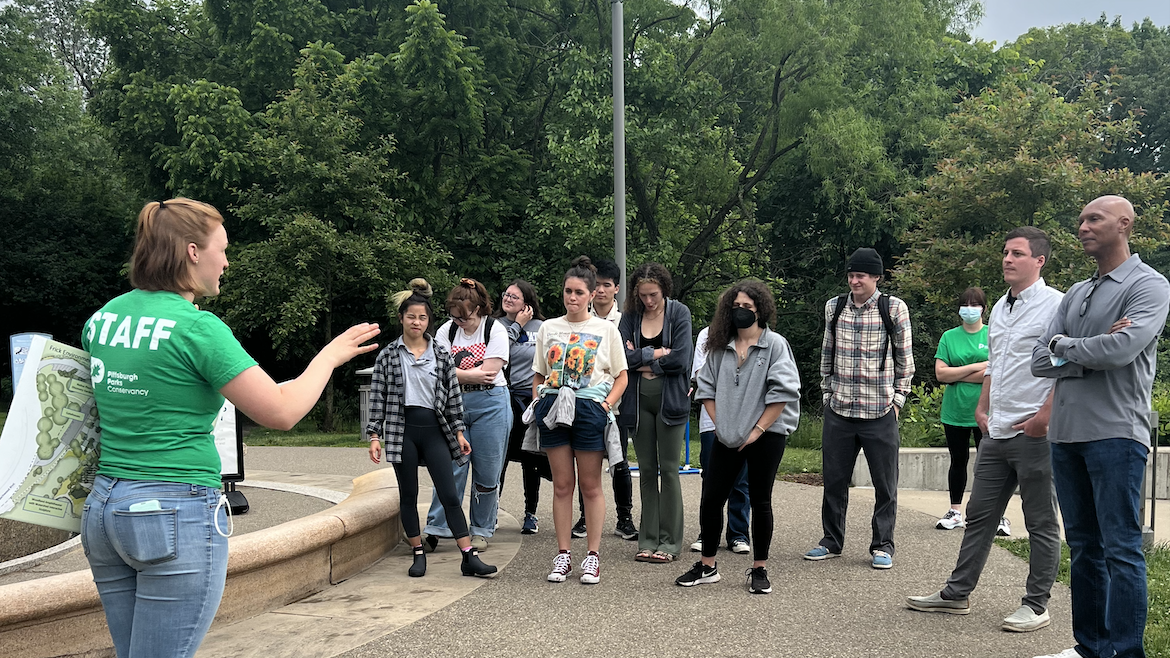 Ever wonder how community solar works? Or how vacant lots can be used to combat environmental racism? How about the importance of planting trees around the city?
These were just some of the topics City Semester students explored this summer. Eleven Penn State students across 6 colleges and 8 majors spent the semester in Pittsburgh, exploring the city and the state of urban sustainability. They were each placed with a community partner for an internship and then came together as a cohort each week for the EARTH 412 – Urban Sustainability course taught at the Center by director Tom Bartnik.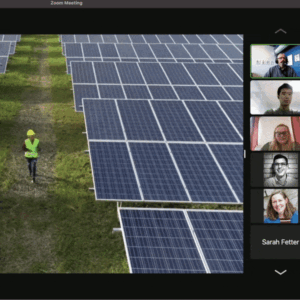 This summer, students were placed in internships with local nonprofits, city departments, private agencies, advocacy groups, global corporations and more, including:
Riverlife
Covestro
Green Building Alliance
LaQuatra Bonci Associates
City of Pittsburgh Planning Department
Pennsylvania Solar
Audubon Society of Western PA – Beechwood
Audubon Society of Western PA – Buffalo Creek
Tree Pittsburgh
Grounded Strategies
Throughout the program, students worked alongside city leaders and sustainability experts to get a hands-on experience in their field. Landscape architecture and architecture students got to work on project proposals and design, students in Earth sciences worked on advocacy and education programs, and students pursuing a degree in environmental resource management got their hands dirty testing water quality and planting trees. In class, they discussed elements of sustainability, including the built environment, energy, water, waste, transportation, and housing, while getting to apply that knowledge in their summer workplaces. They also had a group field trip to visit a few local sustainable sites, including Tree Pittsburgh, Phipps Center for Sustainable Landscapes, and Frick Environmental Center.
We checked in on a few of the students, Jackie at Riverlife, Julia at Tree Pittsburgh, and Lydia at Audubon Society of Western PA – Beechwood, to see what they were up to and how the experience might help them in the future.
At the end of the summer, the Center hosted a virtual Open House for City Semester students to present their final video projects — which document what they learned about urban sustainability, the work they did at their internships, and how the experience relates to one of the sustainability goals or topics covered in class. Students, community partners, and University staff gathered together on Zoom to watch the videos and discuss the experience.
Congrats to all the City Semester students for a successful summer in Pittsburgh. We can't wait to see what these incredible individuals do next!  
Check out the students' final video projects, and learn more about the City Semester program. Summer 2023 applications will be open soon.