We are just finishing up another great summer of City Semester Pittsburgh, with six Penn State students living in Pittsburgh and learning about sustainability. This semester, we have students from the Colleges of Earth and Mineral Science, the Liberal Arts, Arts and Architecture, and Agricultural Sciences, as well as the Smeal College of Business and the Eberly College of Science. They meet each week at the Penn State Center Pittsburgh for a course on urban sustainability, and then spend the rest of the week interning with a local community partner. Let's check in with one of the students!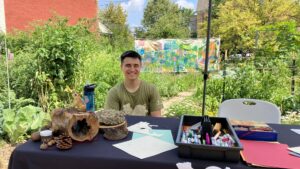 Name: Mike Knittel
College: College of the Liberal Arts
Major: Political Science
Expected Graduation: 2024
City Semester Internship: Tree Pittsburgh
What are your general responsibilities at your internship?
Normally, I do nursery or education events with other community partners. Some examples include volunteer events, summer camps, and various education events at schools. My responsibilities vary on a day-to-day basis, but I'm normally performing various tasks to help events go smoothly.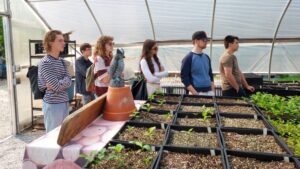 What has been your favorite part of the program?
My favorite part of the program has been just being in Pittsburgh. I really enjoy living in the city, and the people that I interact with are all incredible, especially at the internship.
What was your first impression of Pittsburgh?
My first impressions of Pittsburgh were generally positive, but still super nerve-wracking. It's hard to go to a city where you don't know anyone, but I'm lucky to be in a place where most people are nice to each other and I have opportunities to meet others and go to fun events.
What's your favorite sustainability hack?
My favorite sustainability hack is simply walking! I love how walkable Pittsburgh is and how I rarely have to drive. I know it's not possible everywhere, but it's one of the things that can go a long way if you can do it, both personally and for the planet.