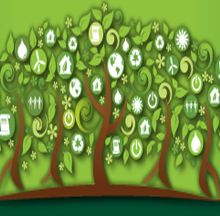 Penn State is pleased to offer an online Bachelor of Arts degree in Energy and Sustainability Policy (ESP), in a collaboration between the Department of Energy and Mineral Engineering, the Dutton e-Education Institute, and the World Campus.
The BA in ESP emphasizes five competency areas: Energy Industry Knowledge, Sustainability Ethic, Global Perspective, Analytic Skills, and Communication Skills.
For more information, visit the Energy and Sustainability Policy program website.