You've heard all about their time with the City Semester Pittsburgh program, now catch up with some of our alums and find out what they've been up to since they completed the program and how City Semester has impacted their future so far.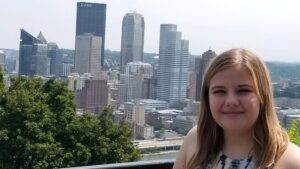 Name: Lauren Russell
Year Graduated: 2021
Degree: Community, Environment, and Development with Community and Economic Development option
City Semester Date: Summer 2020
Internship Partner: New Sun Rising
Where You Are Now
Lauren is currently a community planner at the Union County Office of Planning and Economic Development in Lewisburg, Pennsylvania.
What kind of work do you do?
My work covers various topics within planning including transportation, land use, sustainability, and long-range planning. Additionally, I have supported the department's efforts in public outreach on comprehensive planning and intergovernmental cooperation, and I have taken an advisory role in regional bicycle and pedestrian transportation planning efforts. 
What does your day-to-day look like? 
I conduct subdivision and land development reviews, collaborate with several outside organizations in planning for the region, and encourage community engagement by creating story maps, brochures, fliers, surveys, etc. I also work on various projects for long-range planning, including a climate action plan for one of the municipalities within the county.
What is your biggest professional accomplishment so far?
Since graduating less than a year ago, I would say being an integral part of the Union County planning and economic development department.

Your Time with City Semester
What was the biggest thing you learned during your time with City Semester? 
My internship showed me how you can encourage community planning and development while still thinking about sustainability. The internship experience confirmed for me that I wanted to be a community planner.
Which topic during the urban sustainability class did you enjoy learning about most?
I enjoyed learning about green infrastructure. We discussed what green infrastructure means and various ways to incorporate it. I knew from previous class discussions that a student in the course was working on a green infrastructure project for her internship portion of the program. I enjoyed learning from my instructor and guest lecturer about the topic while gaining a better understanding of what my classmate was accomplishing at her internship.
How did your internship prepare you for where you are now?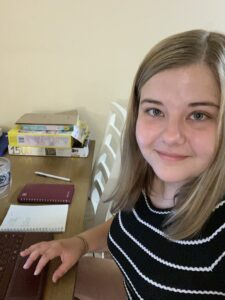 My internship confirmed my career path for me and provided invaluable experience that opened up additional professional opportunities. The following summer, I was selected for a fellowship with Maryland Department of Transportation. My supervisor mentioned my experience specifically with City Semester was influential in choosing my application for an interview.
What advice would you give to a new student just starting with the program? 
Be invested in all of the sustainability topics, not just the ones you're passionate about in the urban sustainability class. We all have our passions within sustainability, but it's still important to understand other topics because they're all connected.
My internship confirmed my career path for me and provided invaluable experience that opened up additional professional opportunities. 
Living the Sustainable Life
When did sustainability first become important to you?
It wasn't until the beginning of college when I learned that sustainability is so much more than simply planting trees. Knowing I could pursue what academically interests me while incorporating sustainability is when I really found my passion.
What's your favorite sustainability hack/tip?
Make reusing items fun and creative by incorporating them into craft projects. I use my old clothes that can no longer be worn as material for making rugs. I am constantly looking online at what others have done to get ideas. I hope to someday make myself a shelf using old VHS tapes from my childhood.
Fast Facts
Last book you read?
Uprooted: Recovering the Legacy of the Places We've Left Behind by Grace Olmstead
Favorite Penn State memory?
A large snowball fight after the Eagles won the Super Bowl.
If you were a plant/flower, what would you be?
I would be a Black-Eyed Susan because it is Maryland's state flower and I am proud of my home state.
Favorite Instagram account to follow?
I follow @adrianbliss because I love his humor.
Best Creamery ice cream flavor?
Bittersweet Mint, without a doubt.  I've always been a big fan of anything mint.
You can find Lauren on LinkedIn.
Check out the rest of our Catching up with City Semester Alums series!