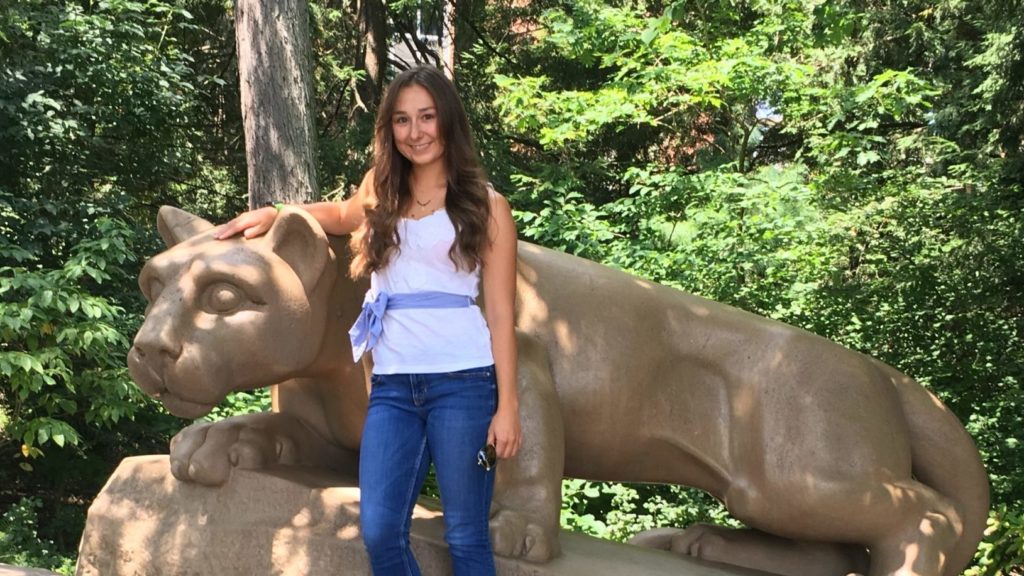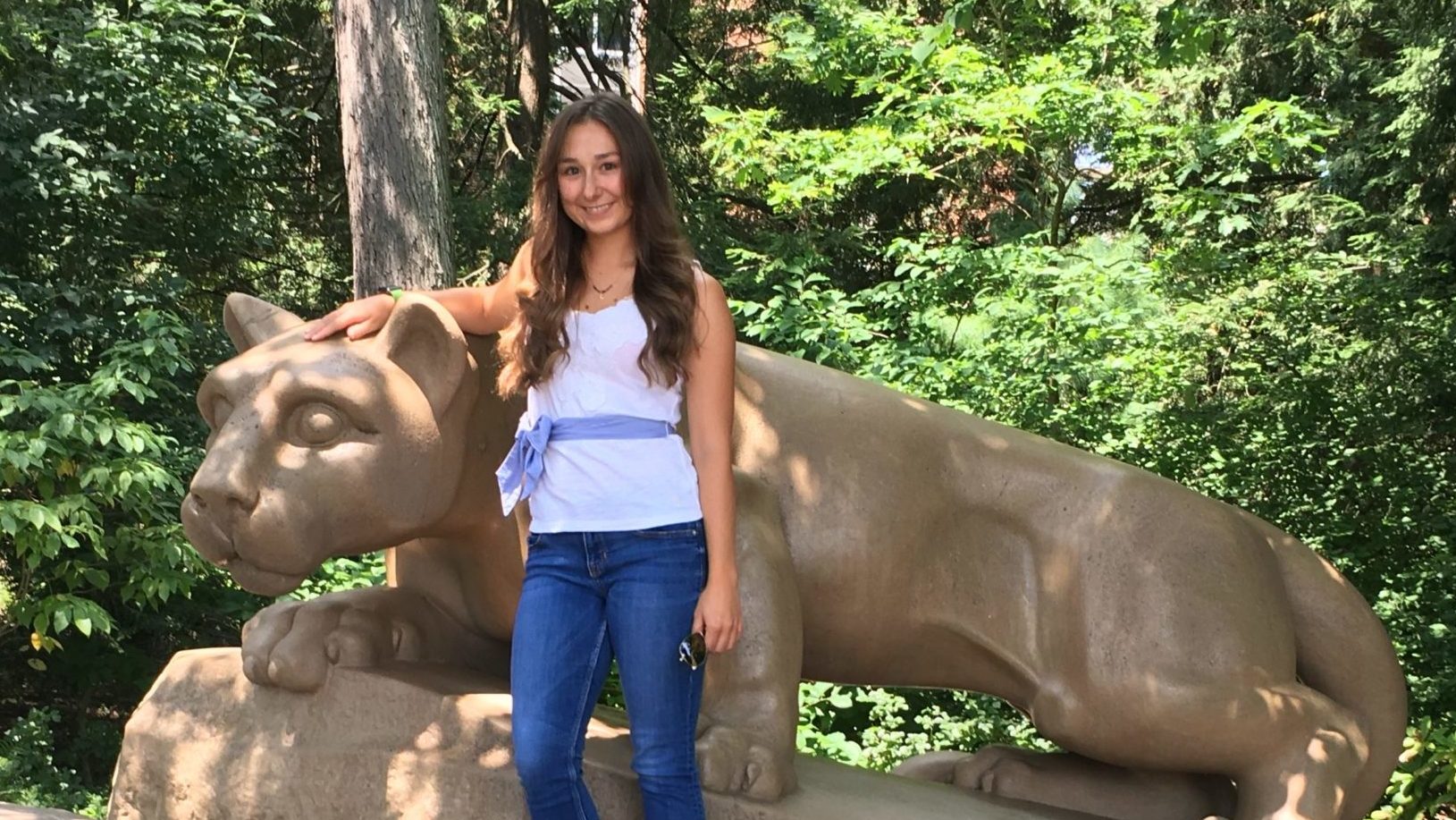 Get to know more about Jordyn Hinkle, a 2020 Penn State graduate (Earth Science and Policy major, minor in Sustainability Leadership) and former participant in Penn State Center Pittsburgh's City Semester program. Jordyn joined 3 other students in the fall of 2018 for the program and became an ambassador for City Semester upon her return to Penn State University Park. She also served as an intern for the Sustainability Institute. During her time in the program, she interned with Green Building Alliance working within the Pittsburgh 2030 District.
What was your experience with City Semester like?
I would describe my City Semester experience as being dynamic and immersive. My time in Pittsburgh allowed me to grow in my studies and passion for sustainability. My work and studies, combined with living in the urban environment of Pittsburgh, allowed me to see first-hand how important sustainability is to the future of cities and people.
What was your internship during the program, and how do you feel it made an impact on the community? 
My internship was with the Green Building Alliance (GBA), working within the Pittsburgh 2030 District as an intern. I believe my work with the District's initiative to lower emissions, reduce energy usage, and improve air quality helped Pittsburgh become a more sustainable and just environment for all.
How was the Urban Sustainability course beneficial to the overall program?
The Urban Sustainability course was extremely beneficial in providing a foundation for my studies in sustainability and for my experience in Pittsburgh. The in-lecture guest speakers with sustainability professionals and field trips throughout the City were valuable opportunities to see first-hand the sustainability happening in Pittsburgh.
What is the number one thing you want Penn State students to know about City Semester?
I want students to appreciate the opportunities that Penn State provides for them and how City Semester is an opportunity that can be a cornerstone of their studies. City Semester offers a unique opportunity to work and study cohesively, while using the urban environment as a living classroom to truly get the most out of the experience.
What was your favorite thing to do during your time in Pittsburgh, when you weren't in class or at work?
There were so many cherished experiences during my time in Pittsburgh. One of my favorites was visiting the many farmers markets throughout the city. From shopping for fresh produce at Market Square to the evening market in Squirrel Hill, the farmers markets were a great opportunity to interact with the community as well as enjoy live music and great food.
Last book you read? 
Recently I've taken the time to finish up a few readings from the past semester; one of those is Silent Spring by Rachel Carson, which I highly recommend as a great piece for anyone interested in the environment.
Current TV show binge?
Lately, I have been watching a lot of the Great British Baking Show on Netflix. Although I am not a huge baker, it's a great source of inspiration and exciting to watch what they come up with.
Where is your favorite place on Penn State campus? 
Although there are many favorite places on campus, the Arboretum would have to be my favorite. For me there's a feeling of serenity being surrounded by all the plants, life, and beauty throughout the changing seasons.
What's next for you now that you've graduated?
As a recent graduate, I am looking at obtaining a master's degree in Renewable Energy and Sustainability Systems (RESS) at Penn State to build off of my undergraduate work and further my studies in the field.
How will your experience with City Semester impact your future and career?
I would say City Semester has made a huge impact in my future. It helped me discover how I want my work to shape the future of sustainability and has been an influence in encouraging me to pursue a master's in RESS. Overall, City Semester provided me with a valuable work-study experience as well as unparalleled professional skills, working within a workplace and gaining networking opportunities that continue to be beneficial moving forward throughout my studies.