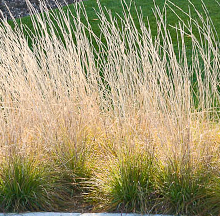 The Penn State Center staff and interns worked with the Rosedale Block Cluster Initiative and Allegheny County Cooperative Extension over the summer and fall to explore ways in which the community organization could expand its operation and develop a new stream of revenue.
Rosedale has a solid footing in the landscaping business (using an on-the-job training model with at-risk young adults), a number of cleared lots in the Homewood area, and a center that includes a commercial kitchen — all valuable assets that the team considered as they looked at options. After exploring several possibilities, the team concluded that the most promising is an expansion of Rosedale's landscaping business by producing native plant species that are often hard to source in the immediate area both for landscaping customers and for sale to other users.
This exploratory project was made possible by a grant to Rosedale from the Richard King Mellon Foundation. The next phase of work for Rosedale will be to develop a more detailed business plan, including consideration of any capital needs. The Center will continue to partner with Rosedale as they pursue these and other avenues of growth.