High school students from the Pittsburgh area who are enrolled in the Community Innovation Training for Youth (CITY) program visited Penn State University Park on July 11 as part of their out-of-classroom learning opportunities. The students toured WPSU Penn State television and radio studios, Shaver's Creek Environmental Center, and the Bernard M. Gordon Learning Factory in the College of Engineering at Penn State.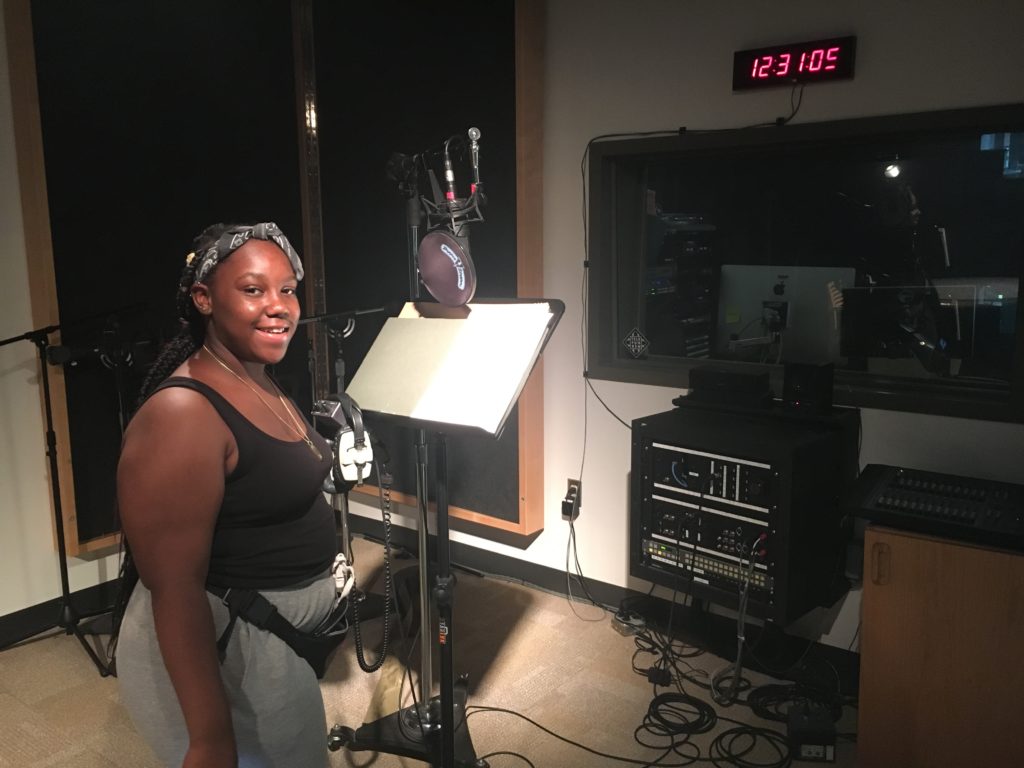 There were so many different parts of the stations, and they were actually on air while we were there! We got to explore the entire WPSU office. I'd like to learn how to use the controls for broadcasting on the radio. I also got to see actual legit Emmy awards that they've won for broadcasting!
It was a once in a lifetime experience. Not many high school students get to go see Penn State in person.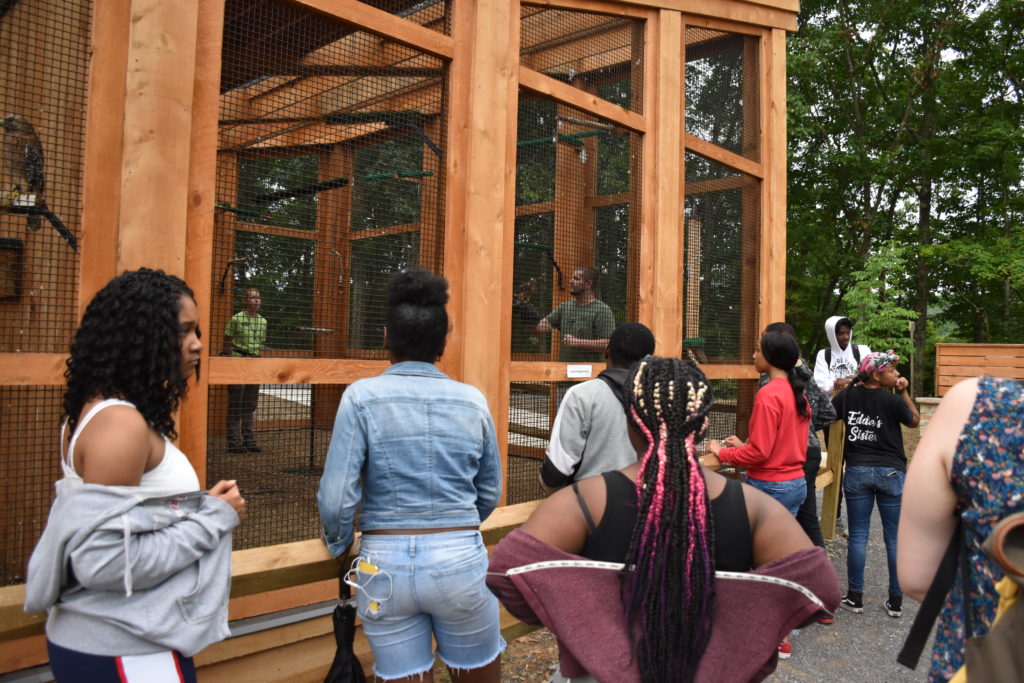 My favorite part of the Penn State trip was when we got to visit Shaver's Creek, and we got to see some of the coolest birds, like bald eagles, vultures, and owls. The birds that we saw were all rescues, so they're at the Shaver's Creek because they can't be released out into the wild.
CITY supports Pittsburgh's urban youth by improving their chances for long-term success and fulfillment. Offering out-of-classroom learning opportunities, the program enables high school students to better understand and plan for career pathways that align with their interests and skills. During the academic year, students meet twice a week for after-school sessions and during the summer for a six-week summer session at the Penn State Center Pittsburgh. 
Along with tours to colleges, union training facilities, arts and cultural centers, and live performances, students also gain a broad understanding of STEAM (Science, Technology, Engineering, Arts and Math) careers and experience hands-on STEAM activities, learn interpersonal and leadership skills, and participate in unique team-building experiences and community service-learning projects.