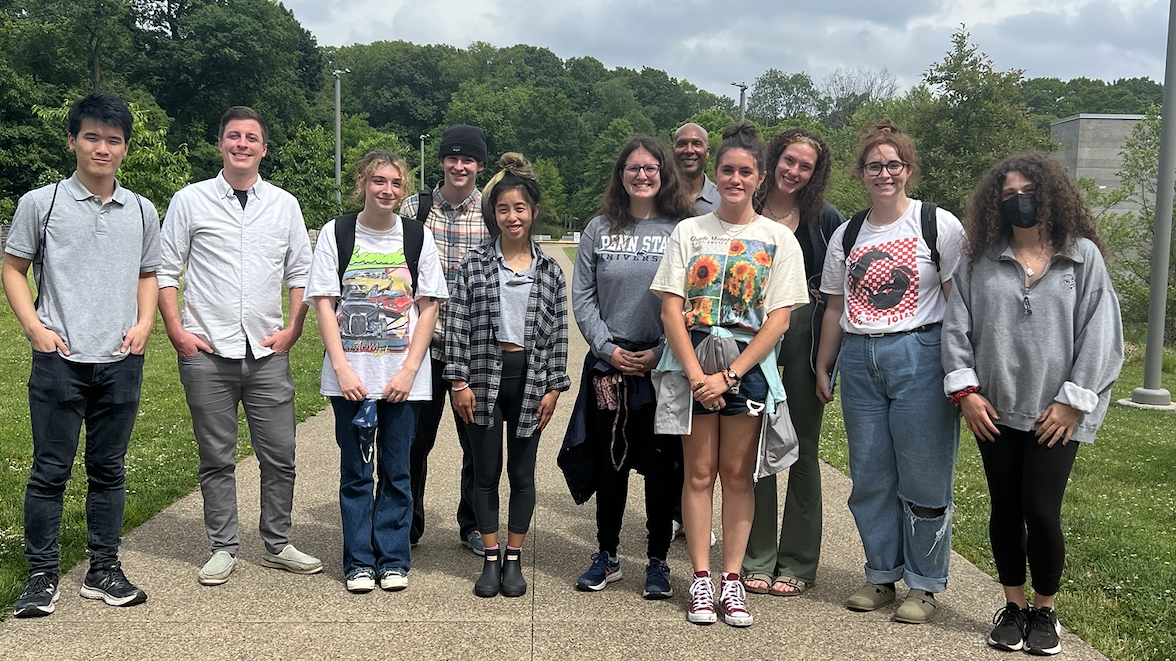 Penn State students looking to have a personalized internship and immersive learning experience in sustainability this summer should look no further than the City Semester Pittsburgh program hosted at the Penn State Center Pittsburgh.
Tom Bartnik, director at the Center, recently answered some questions and shared some insights about the program.
Who is the right fit for this program? Is it only for students already studying sustainability and environmental-related fields?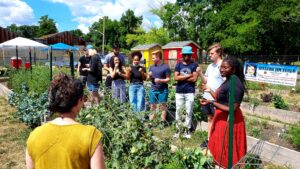 City Semester is open to every Penn State student in good academic standing at University Park, no matter their major, background, or career aspirations. Typically, second-year students and above apply and participate in the program, with one-third of the students pursuing the Sustainability Leadership minor.
We believe that sustainability is relevant to every aspect of a student's personal and academic life. As a society, we are seeing that sustainability touches everything — from building design and manufacturing to consumer products and food systems to social justice and gender equality to responsible environmental management and circular economies. Our community partners have needs for a variety of vocations, working in architecture, design, public policy, education and advocacy, climate change, business, and environmental management.
What is the application process like? Once students are accepted, what does City Semester look like for them?
Each summer, we accept up to 16 students for the program. Our team reviews applications and accompanying materials thoroughly to make sure students are the right fit for program and our community partners. The application includes a personal statement, résumé and letter of recommendation, as well as a portfolio of work for architecture and landscape architecture students. We consider class and work experience, writing skills, interest in sustainability, and what each student expects to get out of the program. We then work to place students by aligning our local community partners' needs with student interests, skills, and goals.
The City Semester program runs the full Penn State summer session, May 15–August 9. As a cohort, all accepted students meet once a week for class in the Penn State Center Pittsburgh classroom at the Energy Innovation Center. We will also connect them with their internship supervisor to work out a schedule, either part-time or full-time. While spending the summer in Pittsburgh, we encourage students to explore the city, get to know fellow students, and make new connections that are unique to the program.
What are the internships like? Are they paid?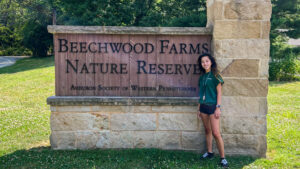 We collaborate with some amazing community partners (and are always welcoming more) to host students for a summer internship. In the past, this has included City of Pittsburgh, Grounded Strategies, Riverlife, Tree Pittsburgh, PA Solar Center, Green Building Alliance, Pittsburgh Parks Conservancy, and dozens more.
Internship roles and responsibilities for students depend on what the organization needs. Some of our past City Semester students have worked on projects like developing a masterplan to provide better connectivity in specific neighborhoods, helping to combat environmental racism in Pittsburgh's disinvested communities, transforming underutilized land in vulnerable neighborhoods, addressing water quality and pollution, and more. These internships can be part- or full-time depending on the student and organization needs and may range from 3 to 6 credits.
Some internships are paid, some offer stipends, and most are unpaid — depending on the placement. We also have limited fellowships available from a variety of sources, including funds from PepsiCo and Tarkett Flooring, grants from the Penn State Student Engagement Network, and contributions from our City Semester Fellowship Fund. These will be awarded based on need, considering living expenses and internship payment.
What can students expect during class time?
We meet once a week for the EARTH 412 Urban Sustainability course to explore climate action, social justice and equity, sustainable design, urban food systems, housing and transportation, clean energy policy, circular economies, and neighborhood planning. The 3-credit course takes place at the Penn State Center Pittsburgh and is taught by me and David Himes, Sustainable Communities Manager at the Center. It includes class discussions and guest lectures from leaders in the Pittsburgh sustainability community. We also have a group field trip day to tour some of the greenest buildings in the world, including Phipps Center for Sustainable Landscapes, Frick Environmental Center, and Tree Pittsburgh.
At the end of each semester, students create videos highlighting their experience with the City Semester program, which they then present during an open house with University and community leaders. You can view the videos in the Student Spotlight section of the program website.
What makes Pittsburgh a good place for this program?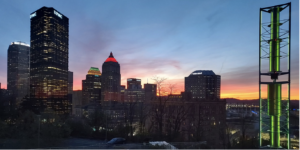 In 2014, Pittsburgh was named one of the "100 Resilient Cities" in the world. While we still have a long way to go in meeting many environmental milestones and commitments, Pittsburgh is making great strides in green building design, local climate action, environmental programs, education, and advocacy. Check out this article from UN Foundation and this one from evolveEA to learn more about Pittsburgh's future in sustainability.  
Pittsburgh is also the home to a historical arts and cultural scene, a growing technology hub, some legendary sports teams, and iconic rivers and bridges. It's a big city with many opportunities but has a small-town feel full of friendly and energetic people.
For students interested in working and living in Pittsburgh after graduation, this is a wonderful place to start to build networks in your chosen field.
To learn more about the program, visit the City Semester Pittsburgh page. Applications for Penn State students are now open, and the deadline to apply is March 15, 2023 (space in the program is limited. Priority will be given to applications submitted by March 1).
Local businesses and organizations can also get involved in the City Semester Pittsburgh program, by applying to be a community partner and hosting an internship throughout the summer.