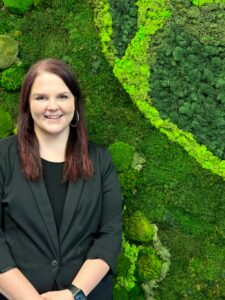 Marketing/Communications Coordinator
Email: cmb5243@psu.edu
Phone: 412-366-2036
Christina develops and distributes all marketing materials for the Penn State Center Pittsburgh and its programs. She helps to raise awareness of the Center's impact on Penn State students and the Pittsburgh community as well as engage students and partners in its innovative programs. Christina has expertise in brand design, e-marketing, social media, media relations, copy writing, and other communications initiatives. She earned a bachelor of arts degree in advertising/public relations from Penn State.